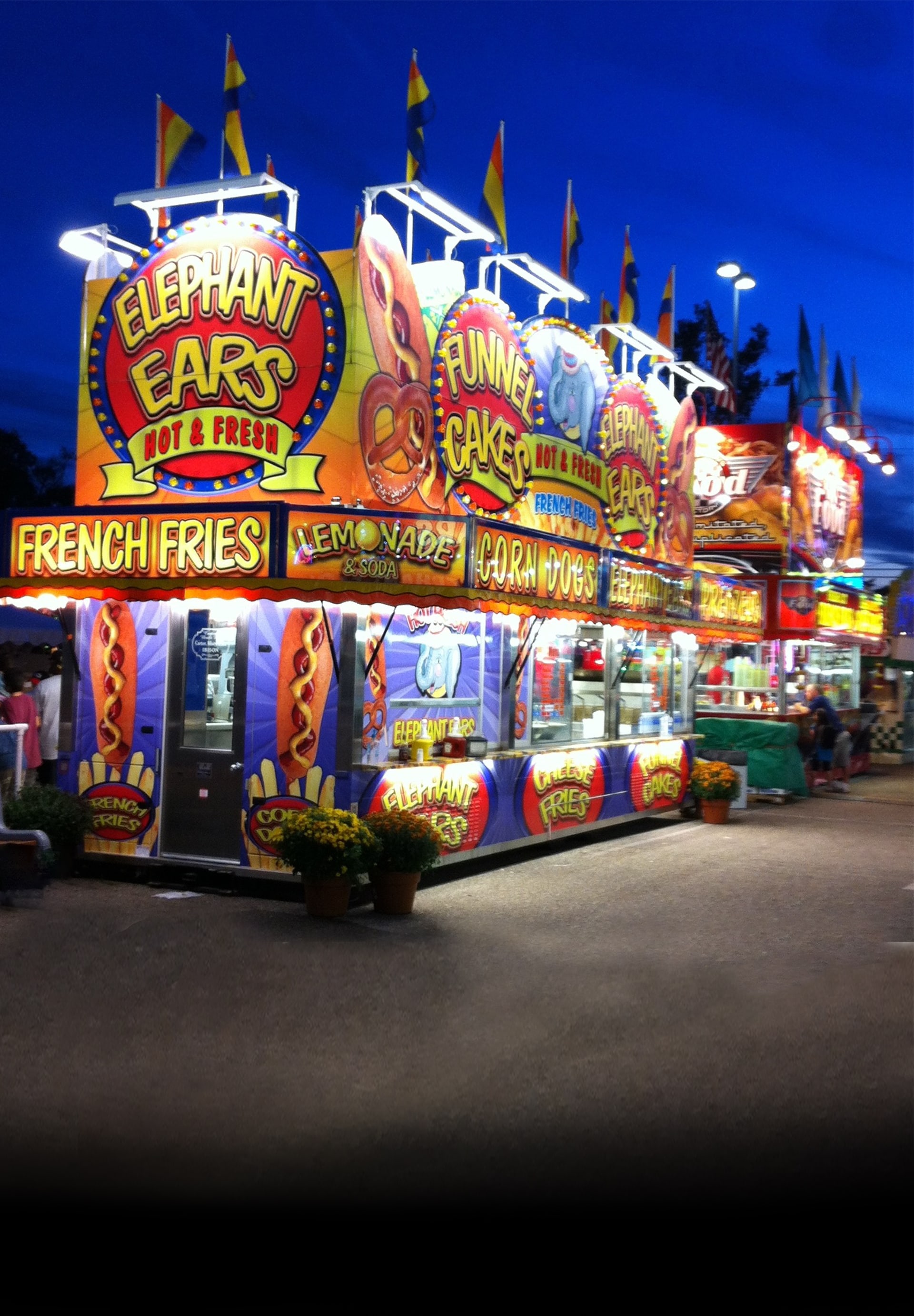 Try The Best Carnival Foods and Elephant Ears in Kalamazoo from Ibison Concessions!
7/23/2018
When it comes to concerts and festivals, we know customers are always looking for the perfect batch of French fries, fresh-squeezed lemonade, and elephant ears in Kalamazoo. At Ibison Concessions, we are here to not only satisfy your hunger, but ensure we are serving the highest-quality food and drinks while you're having fun and beating the heat at the concert, festival, or other fun event you are attending.
Spoil Your Dinner with Our Desserts
From our iconic elephant ears and funnel cakes, to hot chocolate and a variety of ice cream to choose from, we guarantee your sweet tooth will be craving our desserts. At Ibison Concessions, we have a wide range of desserts, ranging from hot fudge brownie sundaes and hot chocolate to keep you warm, to a simple soft serve ice cream to help you and your family beat the heat. If you're searching for the best desserts and want to try the best elephant ears in Kalamazoo, we've got you covered.
Fried Foods
With Ibison Concessions, you can say you can't go wrong with fried food. With options including fresh chicken tenders, different types of fries with or without cheese, or even fried veggies including fried broccoli and cauliflower, we provide lots of fried food options that ensure your stomach leaves our concession stands happy and satisfied with our food choices.
At Ibison Concessions, our food can be served not only at concerts and festivals, but our company caters events including graduation parties and work parties. We do the work, while you and your family and friends have the time of your life. Contact us today to help satisfy your sweet tooth and carnival food needs with the best elephant ears in Kalamazoo!