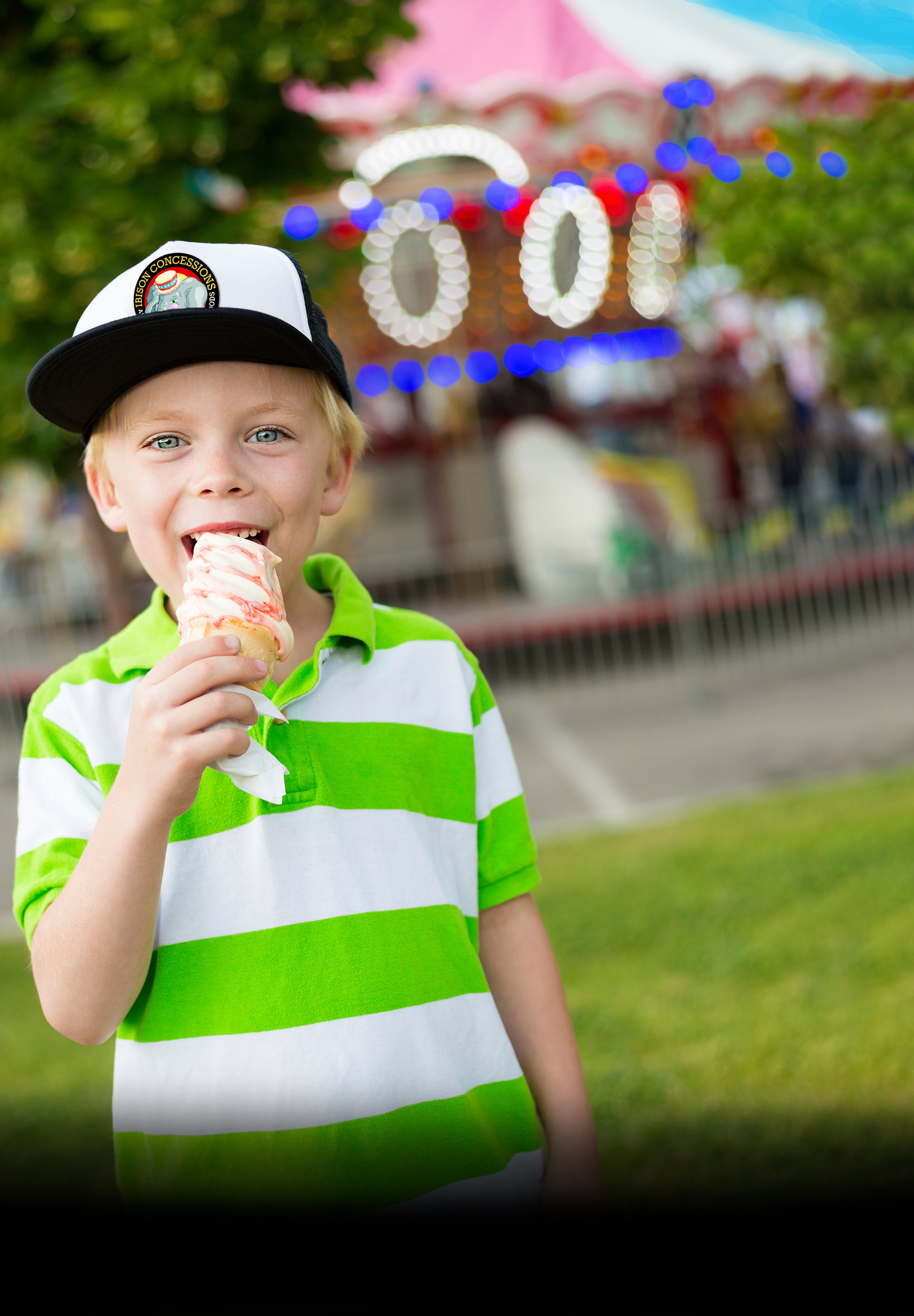 Kalamazoo Food Trucks and Concessions in Michigan
As the premier Kalamazoo food truck, Ibison Concessions and Catering by Festival Foods has been invited to provide concessions in Michigan because we all love the whimsical experience of carnival food. From the Battle Creek Field of Flight Air Show and Balloon Festival, Grand Haven Coast Guard Festival, Niles Scream Park, Michigan State Fair, Three Rivers Waterfest, Paw Paw Wine and Harvest Festival, and the Kalamazoo Ribfest– we're happy to fuel the fun and adventure. Our festival food stands bring back the nostalgia of walking hand in hand, anticipating fun, and eating a special treat.
We enjoy watching our guests take that first sip of sweet and tart fresh-squeezed lemonade, or tearing off a piece of our made-from-scratch elephant ears topped with cinnamon sugar. We prepare these and so many more tasty foods at festivals, parties, and fairs across our great state. From old favorites like ice cream on a hot day in a waffle cone, to trying out some fried zucchini or sweet corn on a stick, we satisfy our customers young and old.
We want to come to your next celebration! We can bring our festival trailers to you or our catering team can set up indoors for your party. From corporate catering to company picnics, and family reunions, graduations and family celebrations, you can count on Russ and Misty's team to add an extra special element to your special occasion. We've got over 25 years of experience in delivering delicious meals.