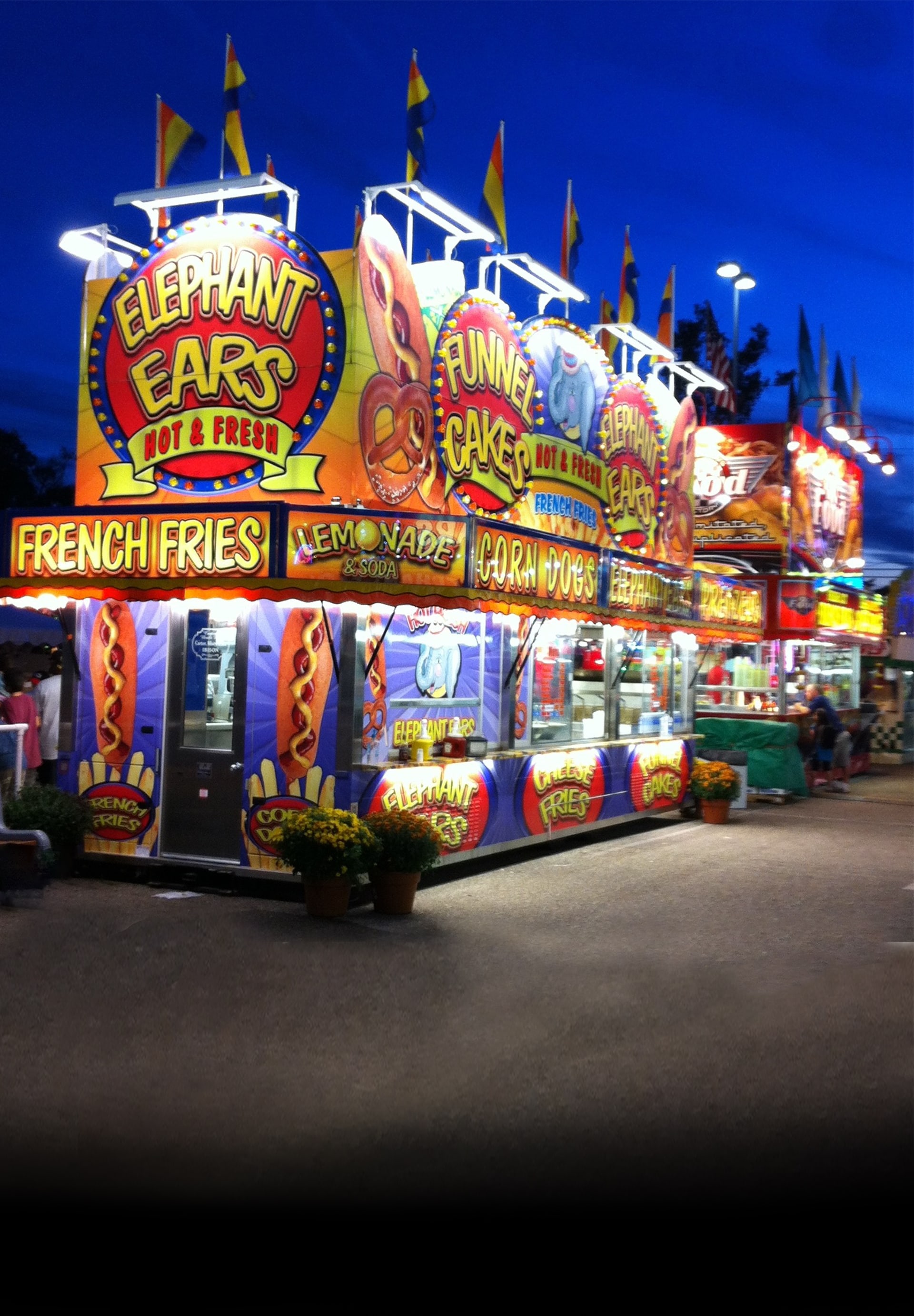 Throwing an Event? Get Help from the Best Food Trucks in Kalamazoo
4/12/2021
If you're planning a big event, you owe it to yourself to get help from the absolute best food trucks in Kalamazoo. Who's that, you ask? Ibison Concessions and Catering! With years of experience delivering top-notch experiences and mouthwatering food to individuals, organizations, and businesses across the state, we've built our reputation around a menu of American classics, hearty comfort food, and delicious desserts. If you've visited any of Kalamazoo's yearly events, you've likely seen us! Whether you're looking to amp up your event with elephant ears, hamburgers, ribs, or lemonade, you can rest assured that we'll work with you to devise – and deliver – a menu that impresses your guests.
But, what kind of events can we help with? Any and all, of course! In the past, we've catered graduation parties, corporate gatherings, birthdays, family get-togethers, fundraisers, and much, much more. With the aim of elevating your event from a standard night out to an exciting, memorable evening, we'll walk you through menu selection, discuss options, and work up a menu that'll stay within your budget but – more importantly – will give your guests a night to remember.
At Ibison Concessions and Catering, we're proud to operate the best food trucks in Kalamazoo. With a massive menu of all-time favorite foods, we've grown to become the most recognizable – and requested – catering service in Kalamazoo, Portage, Battle Creek, and other surrounding areas. No matter what you're looking to serve your guests, you can count on us to deliver. So, if you're planning a big event, we encourage you to browse our menu, take a look at what we have to offer, and reach out to us to begin working on your menu today!