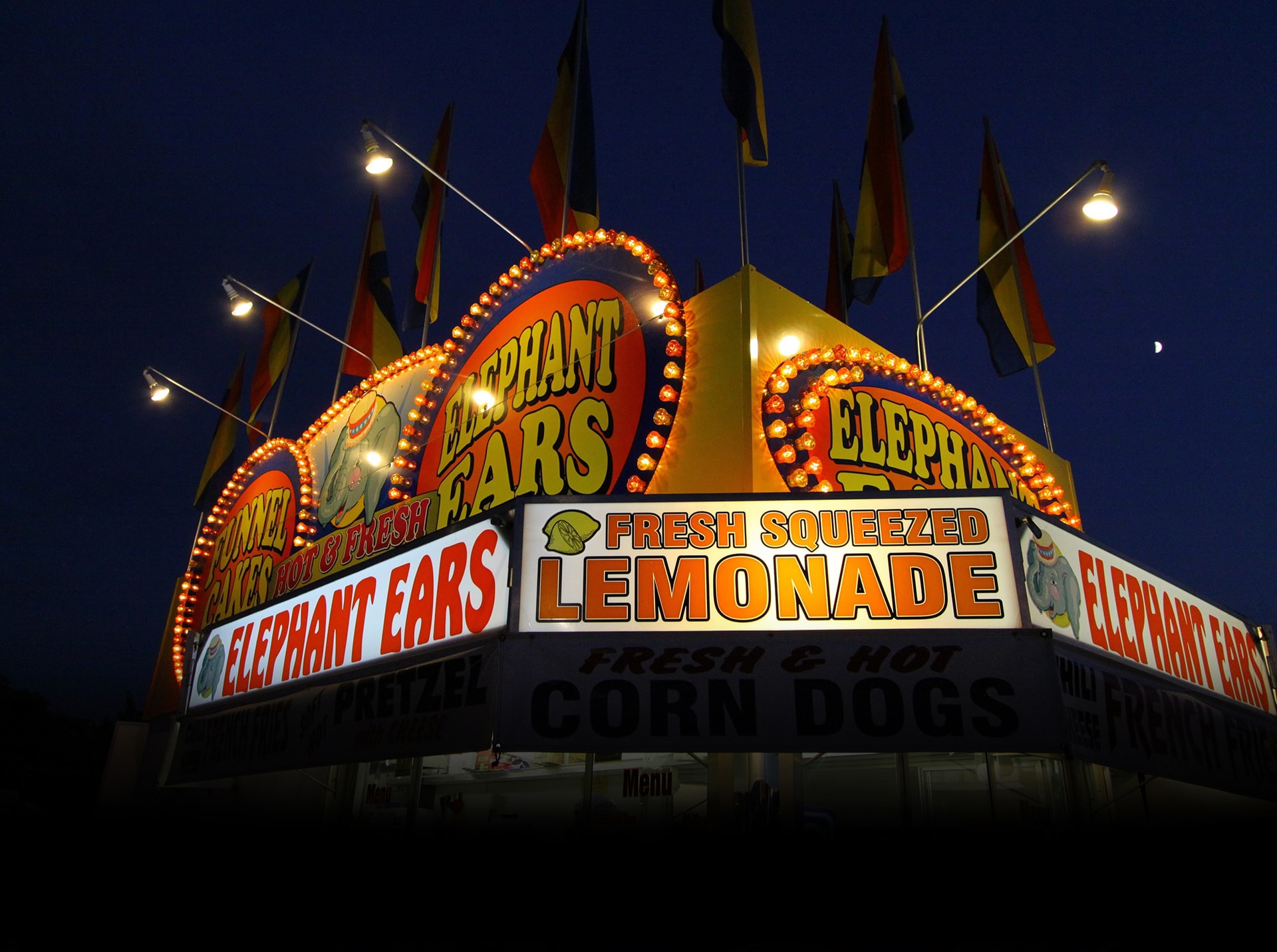 Kalamazoo Food Trucks and Trailers
When you're looking for Kalamazoo food trucks and trailers, you can't go wrong with Ibison Concessions & Catering. We own multiple trailers set up with full kitchens so that we can quickly and efficiently feed any size crowd. When you need a large-scale operation, we can set up multiple festival food trailers. At smaller events we can have a smaller tent stocked with the essentials when a full-size festival food trailer won't fit. Larger events may ask us to bring in multiple trucks, as well as our freezer and dry storage trailers, and even ice makers. When we're invited down to Kentucky for the derby, we bring our entire convoy!
Russ and Misty have traveled as far north as Escanaba, Michigan and as far south as the Florida Keys. They personally set up shop, but we can have up to 15 people working inside our trailers at once – and that often means hiring local help. What makes our food so great is the care and quality we put into it, and that comes from the employees preparing this great food for you. When you hire Ibison for our concession or catering services, you're likely to see some local smiling faces behind the window.
We've found that we get so much repeat business and referrals because of the quality of our food – and we owe that to the quality people that work with us. Who doesn't want to work in a fun environment, making satisfying foods, for people who are having a great time?