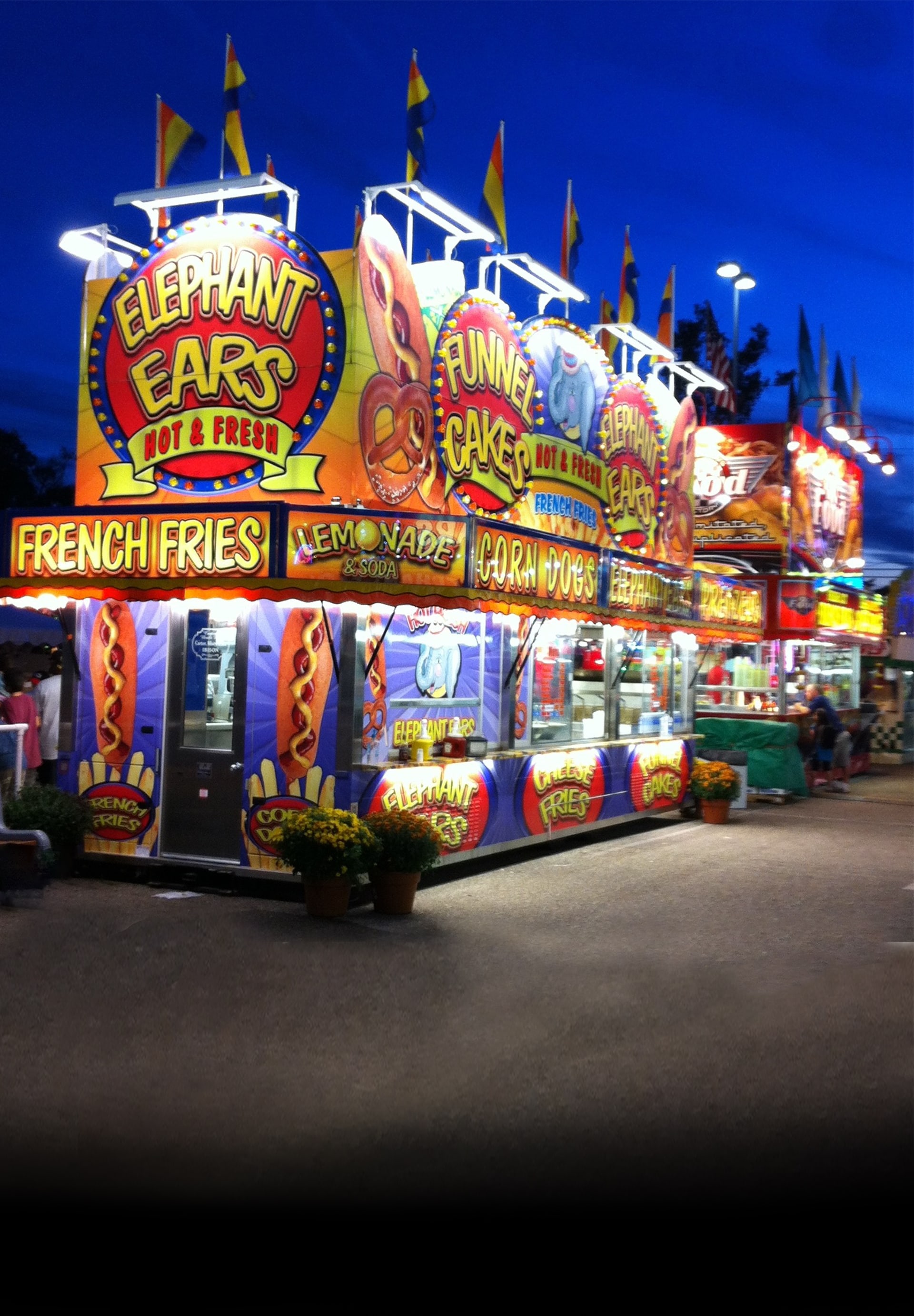 Ibison Concessions Among the Kalamazoo Food Trucks at Ribfest
8/16/2019
When it comes to Kalamazoo food trucks, there's no larger gathering than the one at Ribfest. An annual event held in the heart of the downtown area, Ribfest offers fairgoers the opportunity to taste, test, and try all sorts of regional – and national – foods. With a wide range of trucks attending this year, visitors were able to devour loaded mac and cheese, barbecue tacos, and – of course – mouthwatering ribs. Located right near the main stage, Ibison Concessions was there selling our tried and true classics, including cheese fries, homemade lemonade, and elephant ears.
Amazing lemonade
We knew it was going to be hot, so we planned ahead! Offering a sweet, sour, and refreshing homemade lemonade, we welcomed passersby to our Kalamazoo food truck with the hopes of helping them cool down by enjoying one of America's favorite, time-honored beverages.
Elephant ears
If there's one food that Ibison Concessions is known for, it's our elephant ears. A mouthwatering pile of fried dough sprinkled with cinnamon and sugar, our elephant ears are a thing of legend. With fairgoers indulging in all manner of savory dishes, we wanted to help them round out their meals a bit. Consistently one of our bestsellers, there wasn't a corner of Ribfest where people couldn't be spotted toting around a massive elephant ear sprawled out across three plates!
At Ibison Concessions and Catering, we're committed to providing the Kalamazoo area – and beyond! – with a range of fantastic foods. Whether you're planning to visit us at a local festival or you're requesting catering for your upcoming event, you can be confident that there's not a more experienced, versatile, or proven catering operation in the area. So, if you visited us at Ribfest and want to ask about adding exciting food to your next event, contact us today!