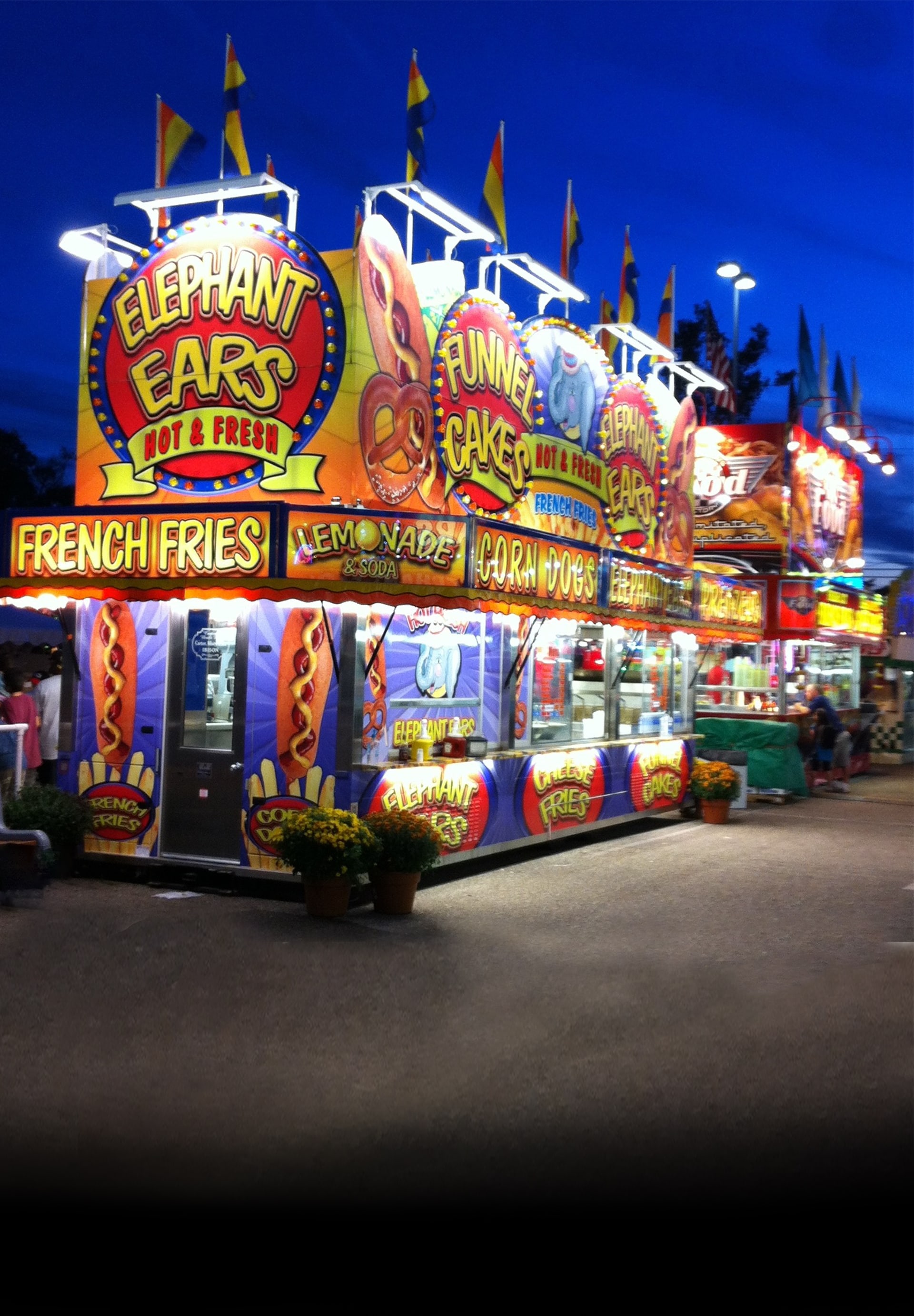 Call Ibison for the Absolute Best Kalamazoo Food Trucks and Catering
11/20/2018
When it comes to Kalamazoo food trucks, you've got a lot of options. In recent years, there's been a veritable boom of trucks serving organic, Mexican, and barbecue options. We've seen our city grow from single-digit trucks to having its own weekly food truck rallies. Throughout all of this, Ibison Concessions & Catering has maintained a firm commitment to offering the absolute best classic foods in the area. Whether you're looking for hamburgers, hot dogs, or our world famous elephant ears, you can be certain that when you call us, you'll be getting hot, delicious meals brought to you, your guests, and your event.
For over twenty-five years, we've worked to uphold our reputation as the leading provider of Kalamazoo food trucks, concessions, and catering services. Whether you're looking to feed guests at a large-scale event or you're planning a smaller gathering of family and friends, rest assured that we're well-equipped to make your event a hit. Our owners – Russ and Misty Ibison – have a range of experience serving guests at events of all sizes, from graduation parties to corporate events. Able to draw upon things learned from past events, we can help you serve up food – and experiences! – that your guests are sure to love!
At Ibison Concessions & Catering, we take a lot of pride in our ability to serve delicious, mouthwatering meals from our food trucks and trailers. Always looking to expand our menu of classic comfort foods, carnival foods, and desserts, you can count on us to work with you to achieve a truly memorable event. If you've been searching high and low for a catering company that can deliver on your expectations, you owe it to yourself to work with a proven, time-tested provider: Ibison!