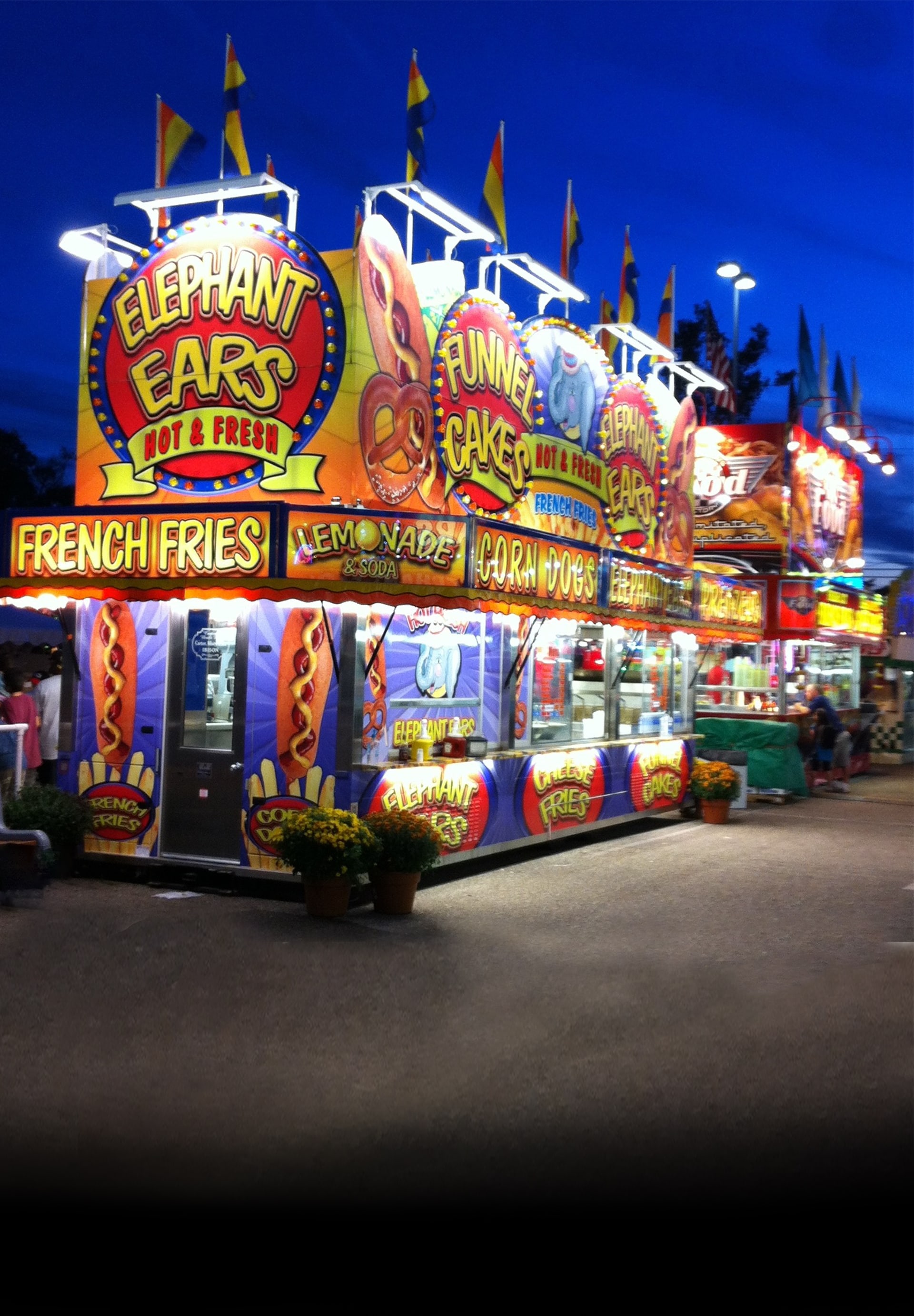 Welcome to Ibison's New Online Home for Catering and Concessions!
12/16/2017
Here at Ibison Concessions and Catering by Festival Foods we work hard to make providing the food for your event as fun and easy as possible. We specialize in delivering delicious food, both with our whimsical festival food trailers and with our expanded catering options. Make your event planning easier for your party or event planner and tastier and quickly satisfying to your guests.
A Menu To Make Your Mouth Water. We've updated our website to make your event planning easier, including an expanded listing of our catering capabilities. We bring the food to enhance the fun. Over 25 years of experience has taught us that serving crowd pleasing favorites without a wait is always a winning combination. Our menu has something for everyone, and our friendly staff serve you quickly so you can focus on having fun, not waiting in line.
Our website is as mobile as you are. When you travel as much as we do, you learn to appreciate websites built to be mobile responsive and easily accessible. You can take a spin through our range of concession and catering services on your computer, phone, or tablet. Peak through our photo gallery, email us through our convenient contact form, or review our catering menu. Our capabilities are here at your fingertips.
We built our website with convenience in mind. It's the same approach we take with our concessions and catering. Once you've taken a tour of the services you need, contact us. We can't wait to hear about your event and set up in your location! Whether your need a few of our festival food trailers for a large community event, or you would like our grill master to cook up a feast for your upcoming family graduation, we can make a plan together.