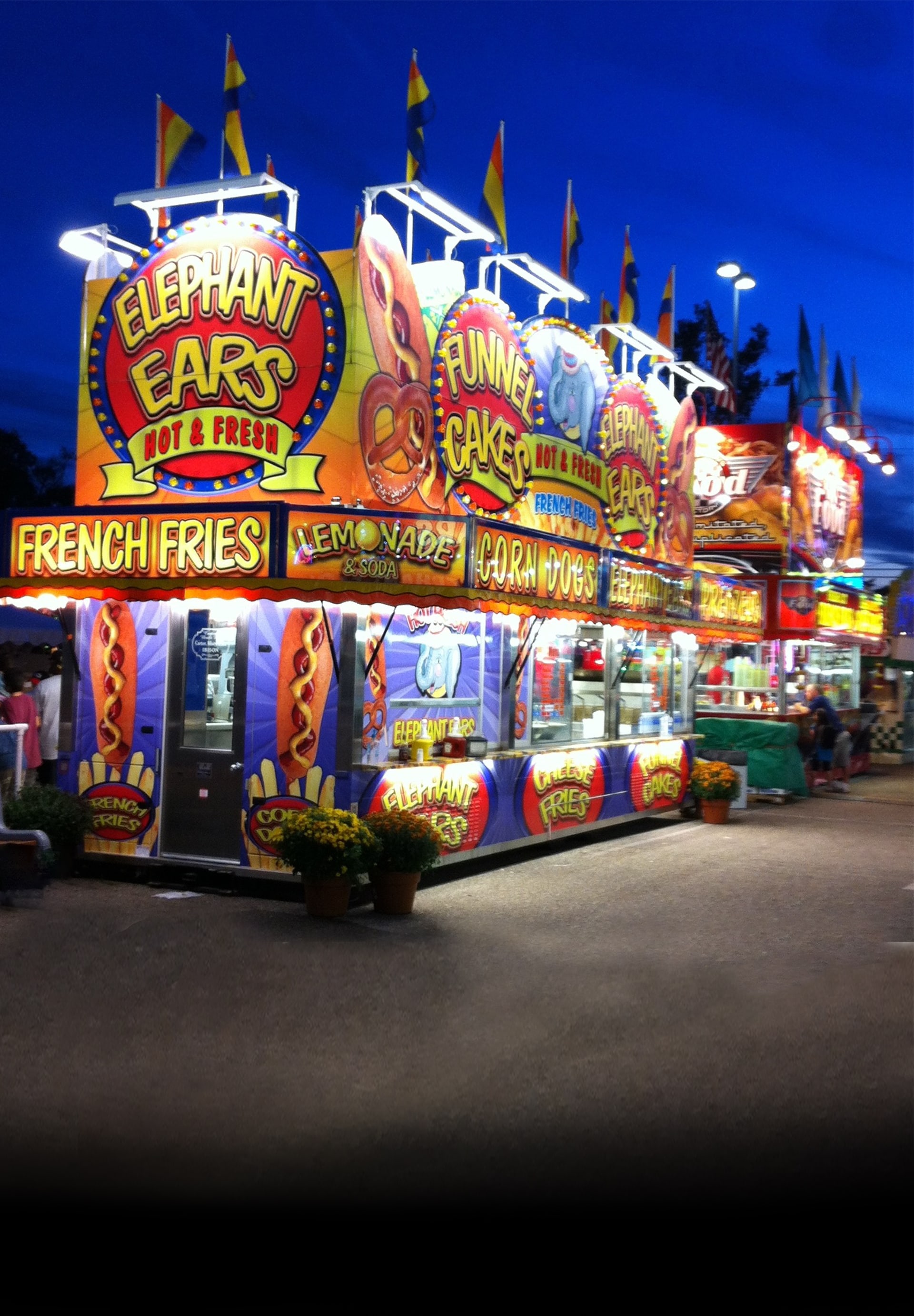 Want to Create a Memorable Event? Get the Absolute Best Concessions in Michigan
3/14/2019
If you're looking for the absolute best concessions in Michigan, trust us: you're in the right place! For over a quarter decade, Ibison Concessions and Catering has worked with local businesses and individuals to craft memorable events that serve mouthwatering, classic foods. Whether you're organizing a school carnival, a corporate retreat, or a graduation party, you can rest assured that we've got the experience, the equipment, and – most importantly – the recipes necessary to make your event a hit. In today's post, we're going to look at a few of the ways that we can help you make your event special.
Elephant ears
If you asked ten people what the most iconic carnival food is, at least nine of'em would answer, "elephant ears." Delicious, melt-in-your-mouth batter deep fried and then coated in cinnamon and sugar, elephant ears have withstood the test of time for good reason!
Corn dogs
On the other end of the spectrum, you've got corn dogs. A fantastic to-go food, they're a whole meal on a stick! Beloved by fair- and carnival-goers for decades, corn dogs are a great option when you want to provide a fun and festive savory food.
Lemonade
When it's hot outside, there's nothing more refreshing than a tall glass of lemonade. Fresh-squeezed and handcrafted, our lemonade has earned a reputation for being the area's sweetest, most delicious summer treat.
At Ibison Concessions and Catering, we're proud to offer the most expansive selection of concessions in Michigan. From cheese steaks to cheese fries, corn dogs to elephant ears, and hot fudge to ice cream, we've got it all! If you're looking to organize an event that'll go down in the books, one that will be remembered by all who attend, contact us today to learn how we can help!