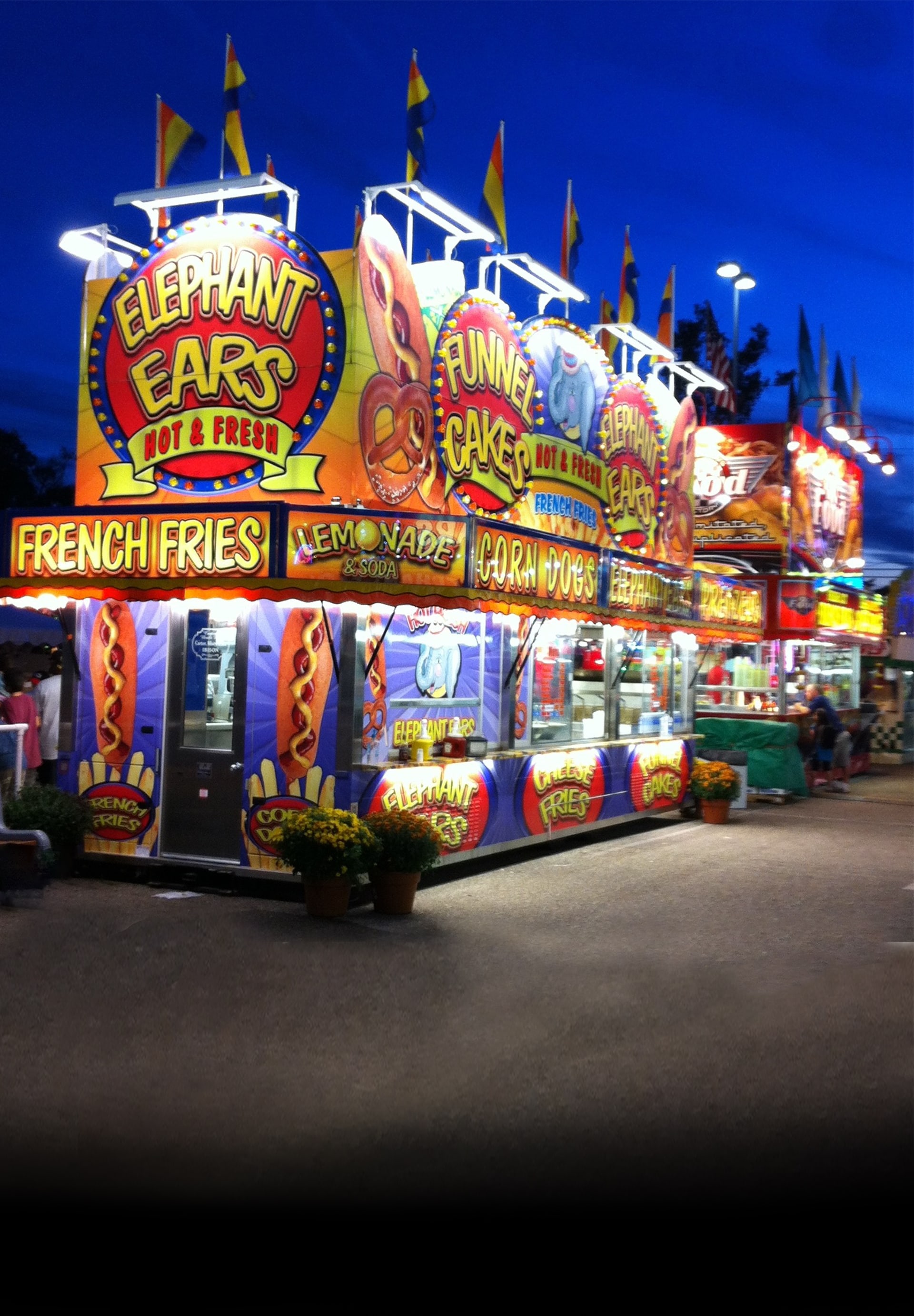 Get the Area's Best Elephant Ears and Carnival Foods from Ibison Concessions!
5/22/2018
If you're planning a festival-style event and are in search of the best cheese fries, hamburgers, and elephant ears in Kalamazoo, you're in the right place! Ibison Concessions has over 25 years of experience in providing the area with top-quality festival foods. Licensed and insured, we got our start at county fairs and community events and, since then, have earned a reputation for providing lively, fun, and delicious food at major events in the area. In today's post, we're going to take a closer look at a few of the items that we offer and – more importantly – discuss how they can help you create a memorable event.
Hot foods
Whether you're interested in hot, soft pretzels with cheese, nachos, or Philly cheese steak sandwiches, we offer a wide range of hot foods. Cooked and served on location, you can count on us to serve your event's guests with mouthwatering, delicious hot foods.
Cold foods
From ice cream to root beer floats, we have the ability to craft an assortment of fantastic cold foods. Great for summer gatherings, parades, and festivals, you can be certain that we'll dish up a satisfying selection of flavorful cold foods.
Desserts and classics
When it comes to festival foods, there are certain classics that have got to be on the menu: corn dogs, funnel cakes, and elephant ears. Our team has been honing its festival foods recipes for years and can be counted on to deliver the absolute best classic carnival foods around.
At Ibison Concessions, we're proud to deliver a selection of signature treats, including our iconic elephant ears. No matter what kind of event you're planning, you can be sure that we can help you create an exciting, memorable atmosphere for your guests.