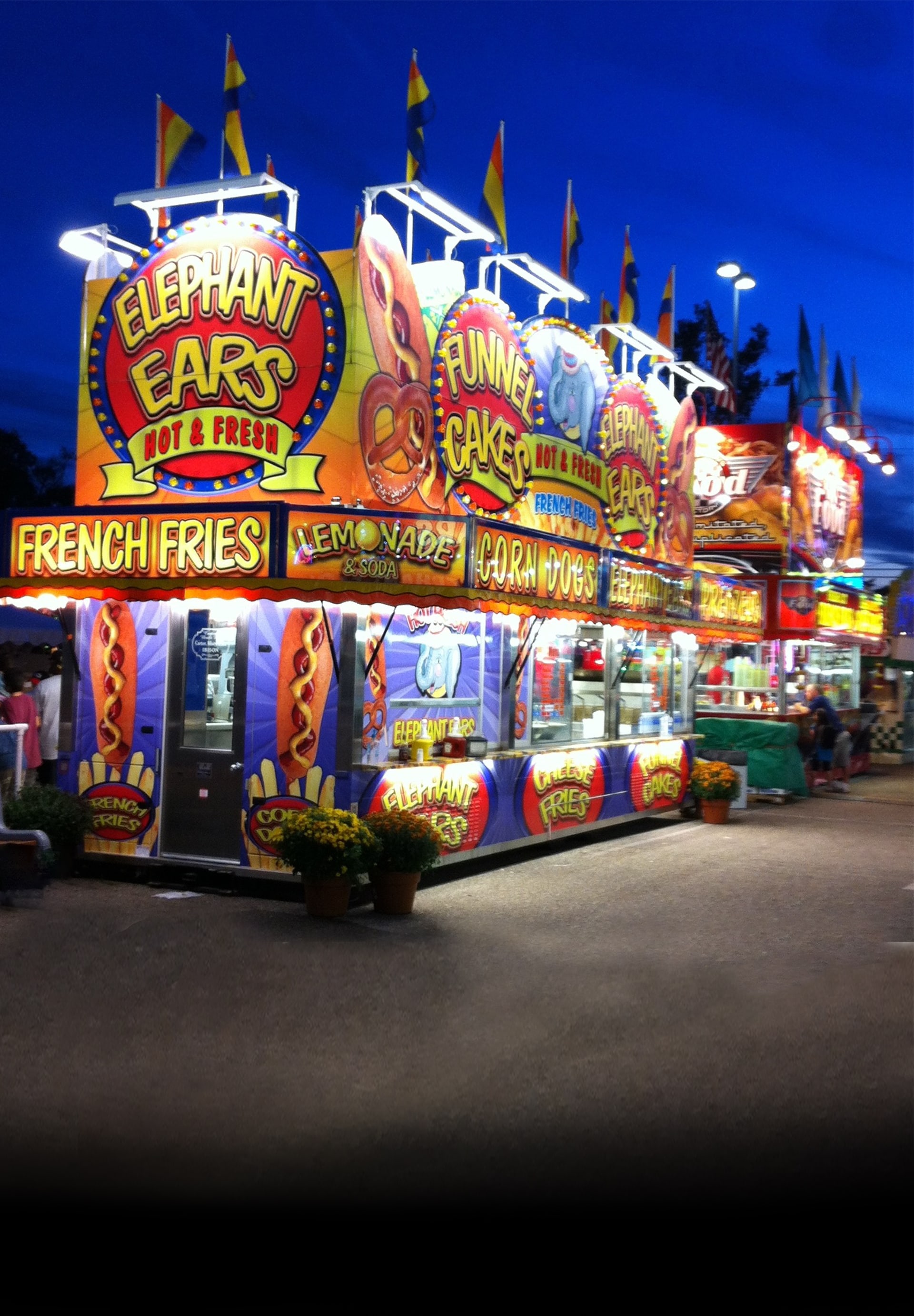 Elephant Ears, Root Beer Floats, and More at Ibison Concessions
2/26/2018
What makes for a good time out if not having a delicious elephant ear at your favorite festival or concert? At Ibison Concessions, all your favorite drinks, snacks, and treats are being served up fresh for your enjoyment. Whether you need a fresh-squeezed lemonade to fight the heat, or are craving some tasty curly fries, Ibison has all the best concessions you could hope for.
Nice to meat you
For all the carnivores out there, Ibison is serving up plenty of options that will have your taste-buds singing. More than one of our stands offers a meaty selection to keep your energy up during your event, and they are all sure to satisfy. From the meatball subs of our pizza stand to the chicken strips of the food stand, there is something for everyone to enjoy.
Eat your veggies
If meat isn't your preference, or you aren't able to partake in it, that's okay! Here at Ibison, we care about everyone who participates in an event, and we are here to give the alternatives you need with our fried veggies stand. With options such as fried broccoli, cauliflower, and mushrooms, we have all the favorites. And let's not forget those delightful onion rings!
Entertain that sweet tooth
Had your fill of corn dogs and nachos, but you still have a little room left? Try out some of the delectable desserts we offer! Keep it classic with a sugar-coated elephant ear or beat the heat with a sundae. We have all the sugary bites you could hope for that are guaranteed to leave you smiling.
Here at Ibison, we know that food is one of the most important parts of any event. We all need to eat, and we want to help you make sure that meals at your events are enjoyable and memorable. Call today!