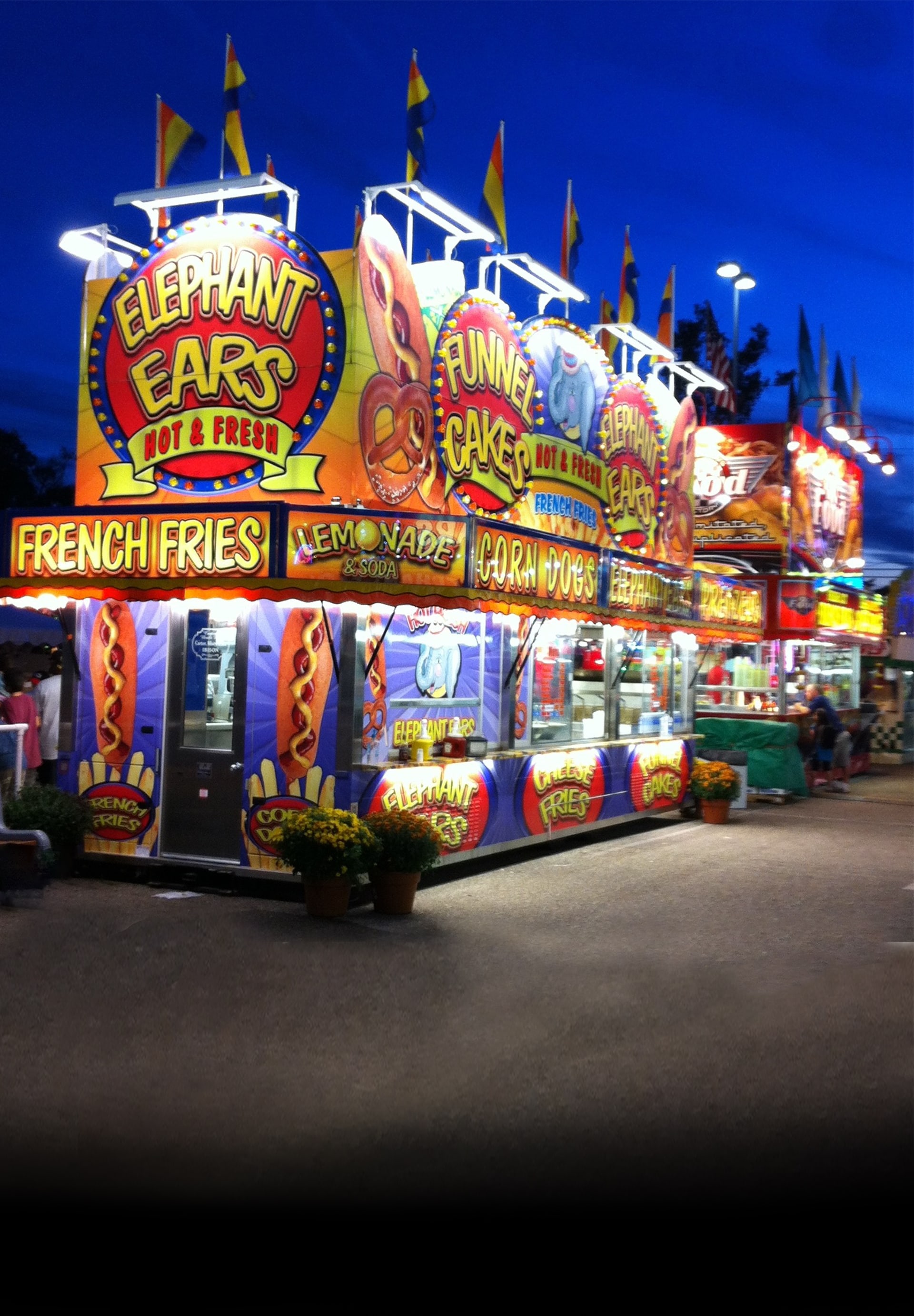 Don't Want to Miss Out? Book This Year's Food Truck Catering Now!
1/6/2020
If you're considering an event next year that offers food truck catering, now is the time to act! Ibison Concessions & Catering is already scheduling appointments for the coming season. With our calendar quickly filling up with graduation parties, company picnics, and more, you'll want to get ahold of us today to work out the date, time, and menu for your event. Whether you're planning a family gathering, a small festival, a neighborhood garage sale, or any number of other events, you can be confident that our menu of delicious, mouthwatering items will keep your guests happy!
For over twenty-five years, we've worked with companies, organizations, and individuals throughout the Midwest to create memorable events. Offering an unparalleled menu of classic items, including elephant ears, steak burgers, pretzels, corn dogs, and French fries, we've grown to become the region's go-to source for top-quality catering.
Best of all, we promise an easy, no-hassle experience! Our food truck catering is the simplest, most effective way to turn a "meh" event into a "wow" event. Your guests will love having options… from sweet to savory, hearty to healthy, we've got every angle covered. In addition to that, our flexibility allows us to customize your menu and experience to your event. We know that no two events are the same and, to ensure that your event is successful, will work with you to develop a plan that suits – and complements – your plan.
At Ibison Concessions & Catering, we've built our reputation around providing classic, delicious foods. Over the last twenty-five years, we've grown to become the premier provider of catering services in the Midwest. So, if you're already planning your summer events, we encourage you to browse our website, take a look at our menu, and contact us to learn how we can help!