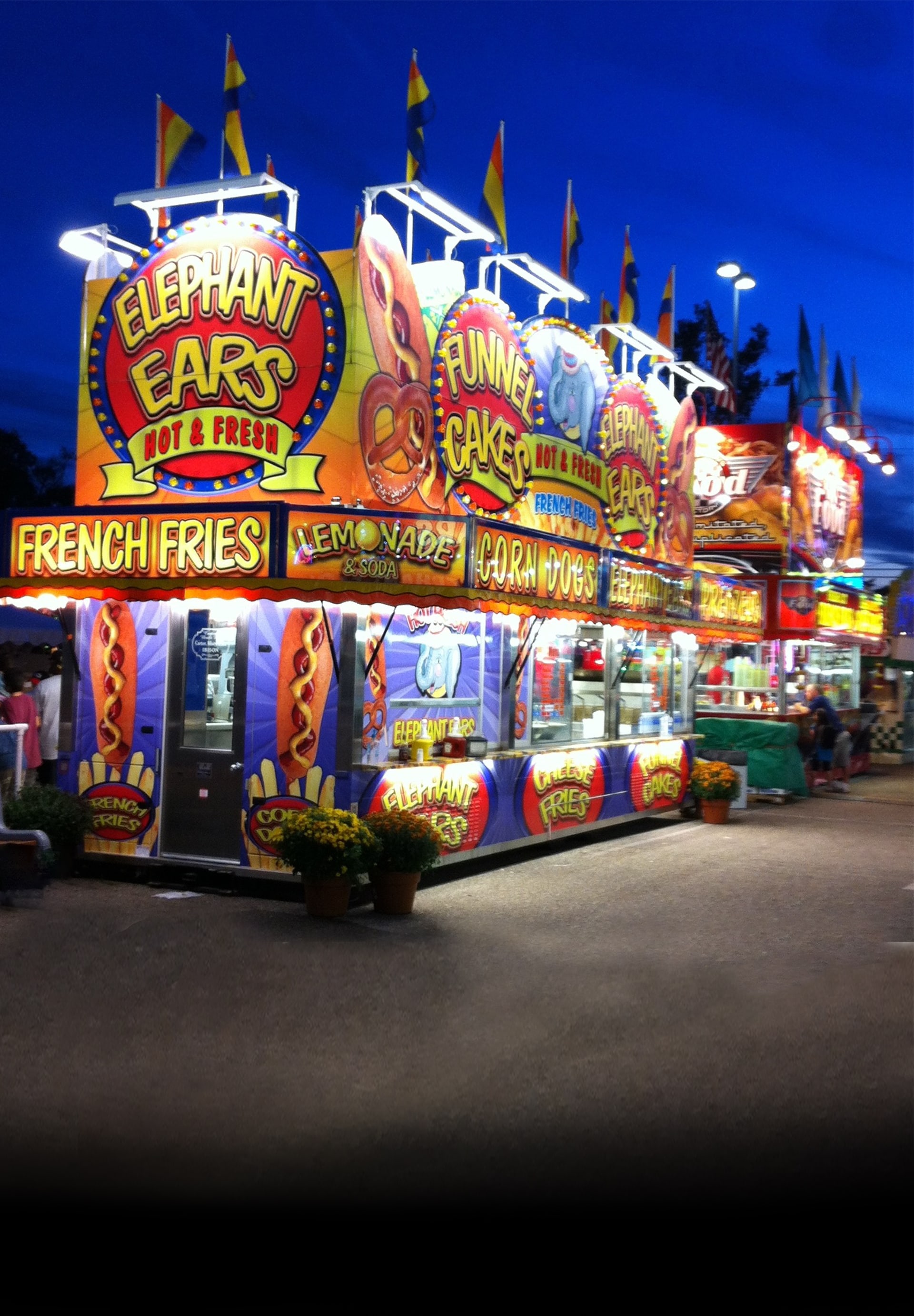 Considering Catering? Request the Most Experienced Portage Food Trucks
3/16/2021
If you've missed outdoor events and get-togethers, you're likely missing Kalamazoo and Portage food trucks. Whether you're thinking back to previous years' outdoor events – Ribfest, Taste of Kalamazoo, and others – or you're wanting to hold your own gathering, you can rest assured that there's only one name you need to know when it comes to catering: Ibison Concessions. Whether you want to throw a graduation party, a birthday party, or just a post-vaccination family reunion, you can count on us to work with you to create a mouthwatering, memorable event that makes a lasting impression on your guests.
A menu of beloved favorites
When you choose Ibison Concessions as your Portage food truck, you're choosing a caterer that offers a massive menu of delicious foods. From sweets like cotton candy and elephant ears to savory favorites like hamburgers and hot dogs, your guests are absolutely certain to love their options. Better yet, we can work with you to tailor a menu to your guests' specific tastes. Have family that loves barbecue? We've got you covered! Prefer a soup and salad bar? We can handle that, as well!
Attentive service
With our wide service area, you can be confident that we can handle your event. Whether you're in Galesburg, Battle Creek, Kalamazoo, or Portage, we'll come to you! Even better, we'll handle all of the setup and preparation so you can just invite your guests, kick back, and enjoy!
At Ibison Concessions & Catering, we strive to provide the area's best food truck and catering options. We know that you have a lot of choices when it comes to your catering, so we aim to deliver absolute top-notch service and selection. If you're planning a catered event this year, we encourage you to take a look at our menu and reach out to us to discuss how we can help!