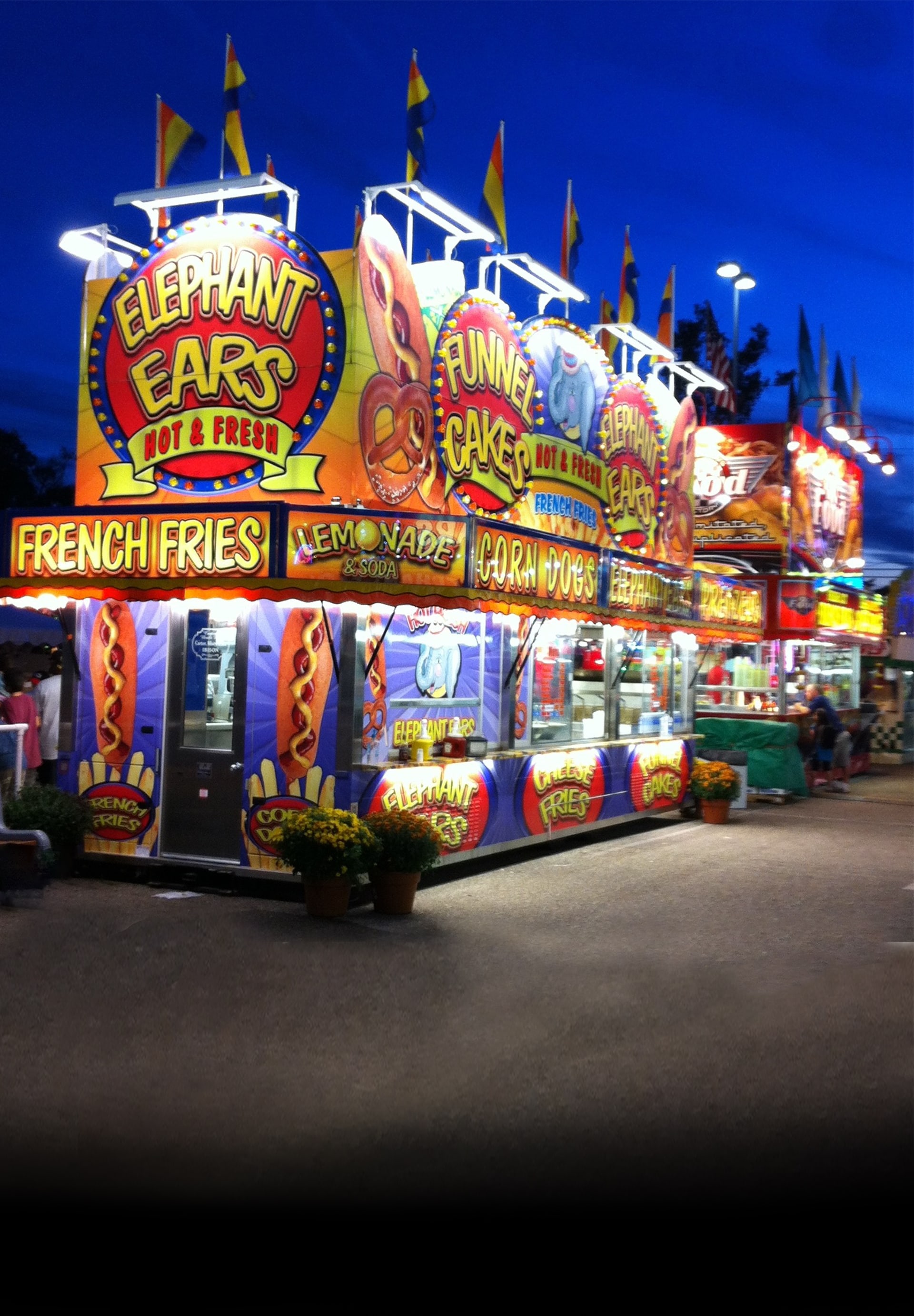 A Selection of the Best Michigan Concessions in… Well… Michigan!
10/15/2019
Just in case the title wasn't clear, this post is all about Michigan concessions! As the state's premier provider of high-quality, mouthwatering festival food, Ibison Concessions and Catering has developed – and curated – a menu of the absolute best concessions available. Whether you're planning a graduation party, food truck rally, outdoor concert, or other event, you can be certain that our menu is time-tested, public-approved, and varied enough to cater (pun intended) to everyone's tastes. In today's post, we're going to take a look at a handful of our classic items!
Lemonade
Let's start with a true American classic: lemonade! Who hasn't – at one time in their life – had a little lemonade stand in their driveway? Well, we eliminate the hassle and bring you – and your guests! – fresh, hand-squeezed lemonade without all the work! Our delicious recipe is filled with only the best ingredients and is sure to bring a smile to anyone visiting your event.
Hamburgers
Now, we'll move from on staple to another: hamburgers. Every restaurant in town has their own secret recipe, each claiming to be the best. Well, we're no different! With fresh-grilled hamburgers and hand-prepped toppings, we're confident that you'll love our burgers! Even better, get your burger with a side of hand-cut fries to create a memorable, classic meal.
Elephant ears
Elephant ears are what Ibison Concessions and Catering is known for. Since our founding, we've prided ourselves on making the most delicious – and massive! – elephant ears. Made with our own home-made batter, deep fried, and then covered in cinnamon and sugar, you can be confident that these will be a huge hit with your guests.
At Ibison Concessions and Catering, our goal is to provide people with the best Michigan concessions available. If you're planning an upcoming event, give us a call and let us tell you how we can take it to the next level!